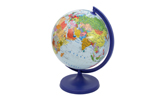 Changing the world is hard work. We're here to help.
We dream of living in a better world. SKO media knows that non-profits, advocacy groups, pioneering businesses and their allies are on the front lines of the struggle to realize those dreams. To these friends we say: SKO respects that work and offers our expertise to empower your efforts.
Communications is essential to further the mission of any group. To that end, SKO's three professionals contribute their unique skills to offer comprehensive communications services to clients. Drawing on diverse backgrounds, we meet a need that for reasons of time and resources is often not met in house.
We offer research, strategy, writing and design services to create websites, newsletters, promotional materials, articles, annual reports, press releases, and more.
We are proficient in online outreach—using the web to reach out to the community and expose individuals to your message. Different organizations use the web to realize distinct goals thus the right online outreach campaign will vary form client to client. It could include a full-scale search engine optimization (SEO) effort or it could include creating press releases, reaching out to the Blogsphere, undertaking a link acquisition campaign or planning and executing a contextual marketing effort. Because no two clients are the same, our solutions are tailored to match your goals, audience, and budget. Each project is a unique challenge, and we never give cookie cutter solutions. We believe that the power to improve lives rests in the hands of empowered individuals and communities. We unleash that power.