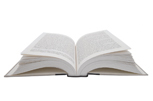 You have a story.
We help you tell it.
SKO is a collaborative media studio that partners with forward-thinking non-profits, organizations, and small businesses to help them effectively reach the right audience. With studios in Boston and San Francisco, our services span print and web strategy, winning copy, arresting graphic design, and market research including keyword research and Search Engine Optimization (SEO). Our comprehensive approach delivers clients the results they deserve.
Our mission: to conceptualize, design, and produce innovative communications that reach your audience, your donor base, your volunteers, and the community. Whether beginning a campaign, addressing policy concerns, working on issues of health and education, in need of strategic research, or simply endeavoring to change the world—we'll tell your story and get you heard.